SÉRUM
TASTE OF PANAMA IN EVERY DROP
Sérum is a premium, world´s awarded brand of rums produced and aged in Panama. Created in 2018, inspired by magnificent construction of Panama Canal and willing to commemorate its heroes and stories with every bottle, as we strongly believe that some names shall not be forgotten.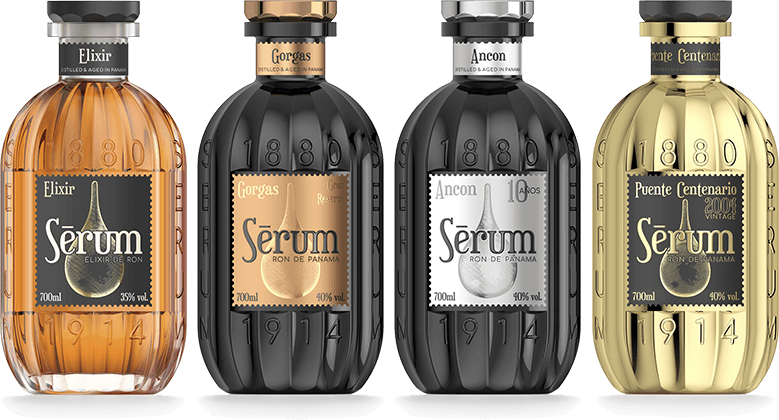 OUR METHOD
Everything begins with sugar cane virgin honey gained from localy grown cane. Freshly squeezed cane juice is slowly cooked to evaporate water until it reaches the consistence of "dark honey". We use this method to preserve more of the aroma and flavours in our future rum than in traditonal molasses rums. After single, but precize column distilation we place robust, yet light liquid in carefully selected ex-bourbon barrels for a long and slow maturation.
SÉRUM Elixir
ABOUT
Sérum Elixir is super-premium rum based spirit. Blend of selected Serum rums ageing up to 8 years is being flavoured by long, slow maceration of fruit, herbs and spices.
TASTE
A honeyed and fruity aroma with hints of almonds and peaches. The palate is round and smooth with a rich flavour of fruits.
STORY
Sérum Elixir is inspired by reconstructed recipe of similar elixirs, used by workmans and slaves during the construction of Panama Canal to protect, cure and energize themselves. Today, we use Sērum to fight tough Mondays.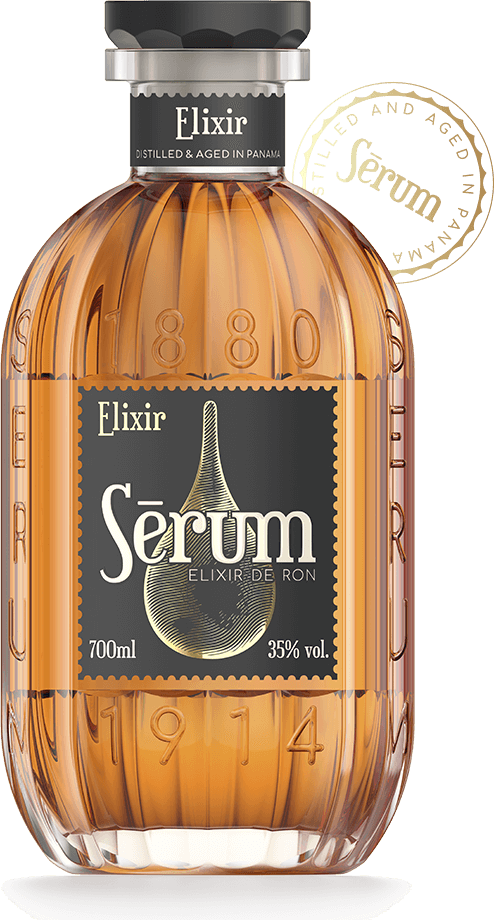 SÉRUM Gorgas
ABOUT
Serum Gorgas Gran Reserva is globally awarded, super-premium blend of rums aged up to 8 years in bourbon casks. Awarded at HK IWSC Cathay-Pacific, winner of Gold medal in category of "Rums from 6-10 years, column still" and trophy of "Best rum 2020"!
TASTE
A marzipan and spicy aroma with hints of honey, orange zest and oak. The palate is round, mellow and full-bodied with a robust flavour of fruits and spices. The finish is delightful, elegant and dry.
STORY
Serum Gorgas is named by "our" hero, General William C. Gorgas. This US Army surgeon saved thousands of workman´s lives, as he eliminated the yellow fever and malaria around the construction site.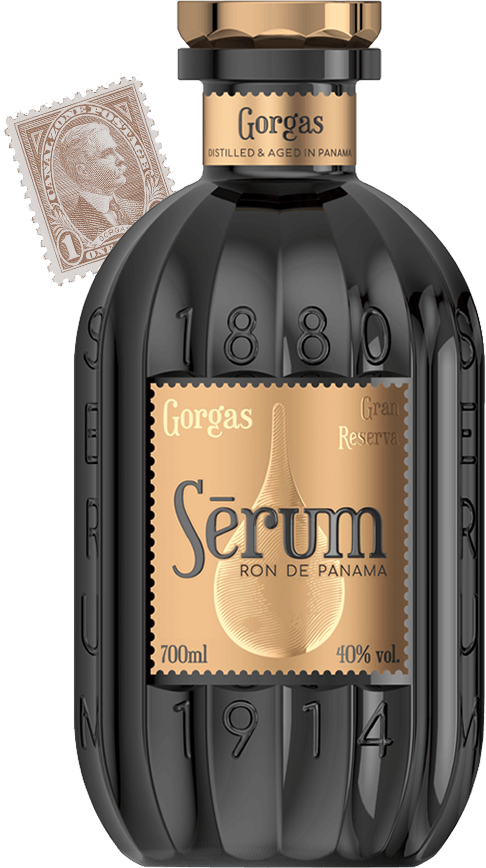 SÉRUM Ancon
ABOUT
Sérum Ancon 10yo is an exeptional blend of rums slowly aged for 10 years in ex-bourbon barrels.
TASTE
Redolent and packed with a rich blend of vanilla, raisin, figs, dates, almonds and wood. The palate is beautifully rounded with an exceptional spread of flavours: dried fruit with smooth oaky spice – silky, vibrant and moderately full-bodied.
STORY
Sérum Ancon 10yo is carrying the name of SS Ancon, the very first vessel officialy passing the Panama Canal. This cargo-passenger vessel was very supportive during the construction and was honoured by opening this unique waterway.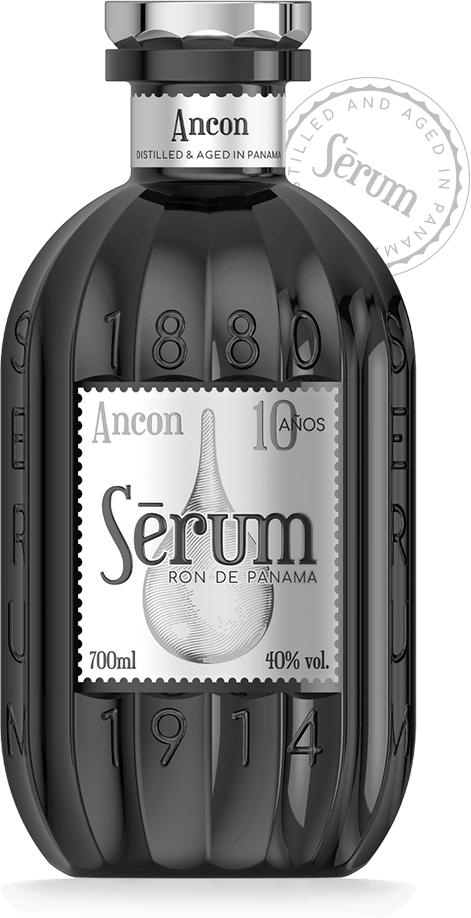 SÉRUM Puerte Centenario
ABOUT
Serum Puente Centenario is a limited edition of ultra-premium Panama rum. Only 3 000 bottles of this exeptional rum were produced in 2022 after full 17 years of maturation in ex-bourbon barrels.
TASTE
Sweet, round and complex character of well matured rum. Robust flavour of dried fruits, vanilla and honey with notes of nuts and spices. Decent wooden trace in long and pleasant finish.
A DREAM COME TRUE
The "Puente Centenario" (Centennial Bridge) was opened in 2004, re-connecting South and Central America, which were separated by the Panama Canal in 1914. Sērum Puente Centenario was distilled to celebrate the 90th aniversary of this important event. Here's to bridging gaps.